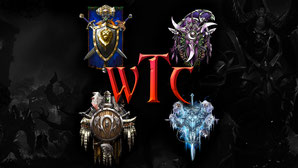 If you wanna join our Clan visit our Channel:
Clan wTc on Northrend (Europe)
If you are friendly and have experience in FvG or HP, you may ask for an invitation.

Head of Clan wTc:

wTc[JediMaster] - Chieftain




wTc Clan Bots:
wTc[Hugo]: Channel Overseer
wTc[Bit]: Testgames & Random
FVGbot:  - Footmen vs Grunts
(See bottom of page.)
wTc's Developers:

Compit - Footmen vs Grunts

Greetings! We at Clan wTc enjoy making & hosting the maps we love. But as this is a hobby we would greatly appreciate it if you
the players were able to help us out with the upkeep! Thanks for your support the links can be found below.
Hello Footmen vs Grunters!
Even though ssbness's bot is active again.
We would like to ask you:
Do you want to see Footmen vs Grunts hosted just like 
Hero Push is now, 

If yes would you be able to Donate to make it happen?